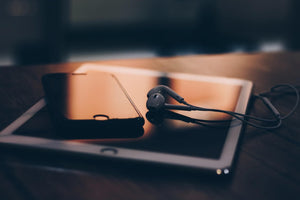 How to Compare and Choose iPhone 14 accessoriess in 2023?
Starting from the release of the iPhone 12 series in 2020, iPhone products will no longer be equipped with phone accessories such as chargers and earphones, and you need to purchase them separately. It is said to protect the environment and reduce the consumption of raw materials, thereby reducing carbon emissions. This article is a detailed explanation of why iPhones are not equipped with chargers and earphones.
1. What Are the Accessories that Come with the iPhone 14 ?
The iPhone 14, which will be released in 2022, is still not equipped with a power adapter and headphones. When you buy an iPhone 14, the accessories in the box include a USB-C to Lightning Cable, a SIM card remover, and the rest are some booklets.
2. Factors to Consider When Choosing iPhone 14 Accessories.
If you are an iPhone 14 fanatic, then due to this Apple policy, you have to spend  extra money to buy some necessary phone accessories, such as a power adapter and phone case, phone kickstand, screen protector, and other protective equipment. When you choose iPhone 14 accessories, what factors should you consider?
2.1 Quality
I think quality should be the first consideration for most people. Only good quality iPhone accessories will last longer and experience better. The quality of some products can be seen from the appearance, and the quality of accessories with rough appearance is generally not very good. In addition, you can also judge the quality of your touch.
2.2 Brand
Generally speaking, the more common and well-known iPhone accessories brands, their quality, after-sales service, and shelf life will be more guaranteed. The products you buy in some ordinary accessories stores, if there are quality problems, their processing speed may not meet your expectations. Therefore, before you choose iPhone 14 accessories, you can search on Google for famous brands of related accessories.
2.3 Price
When you choose iPhone accessories, of course, you will compare the prices of the products, and maybe the accessories you choose do not want to exceed your expectations. Generally speaking, the price of phone accessories will not be very expensive. Although it is said that "you get what you pay for", it does not rule out that you can buy good products at cheap prices.

If you want to buy cheap and good quality products. Then you can pay attention to the promotional activities of some brand stores in some special festivals, such as the upcoming Black Friday, and Christmas. During the sale, you'll get a lower price and get some gifts. Recently, the MagOne phone stand and grip store was discounting for the upcoming Black Friday.
2.4 Function
The function mentioned here means that when you choose iPhone 14 accessories, you can choose one with more functions through comparison. For example, if you want to buy a phone stand, all you need is the stand function. When you buy a phone kickstand, you find that this kickstand can also be used as a phone grip, this is a surprise. So, please compare and choose an all-in-one product.
2.5 Purchase Channel
You can buy iPhone 14 accessories in offline physical stores or online shopping platforms. If you want to use it as soon as possible, then you can pick it up at an electronics store near you. I would recommend purchasing online, such as Amazon, Alibaba, or certain brand websites. Online shopping will have more choices and protection.
2.6 Appearance Features
If you care about the aesthetics of accessories installed on your iPhone, then when you choose accessories, you may need to pay attention to the appearance characteristics of accessories, such as color, shape, size, etc. Shape and size also affect portability. After installing the accessories for your iPhone 14, its appearance looks stylish and beautiful.
Image source: etsy.com 
When you choose iPhone 14 accessories, you need to consider and compare quality, price, service, and other aspects. If you can consider these factors comprehensively, then you will be able to choose satisfactory accessories for your iPhone 14. If you have questions and needs related to iPhone accessories, please leave a comment.
---